HOMEROS TEXTILE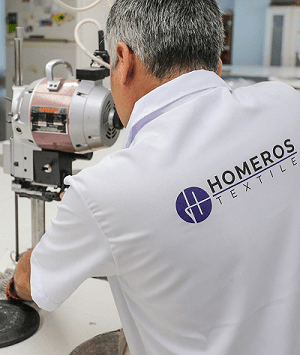 Our company, which continues its activities in Izmir, was established as a family company. We are focused on unconditional customer satisfaction in its work, has many years of work experience. Homeros textile, which has been capable of analysing the needs of the sector for nearly 20 years, also stands out with its innovative and entrepreneurial identity.While the production of our company is carried out in facilities of 1000 square meters, our monthly production capacity is 20.00 units.Our company, which works with the direct sales method, does not provide services through agencies.

Today, when commercial activities are reshaped, you can contact us via digital platforms and get information via our web address. We are among the pioneers of the textile industry with our perspective and innovative approaches that prefer to be in direct contact with our customers.Our company, which produces women's and men's clothing, is experienced in woven fabrics as well as knitted fabrics.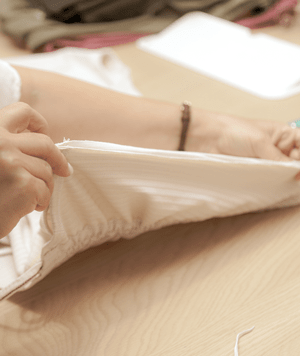 Homeros textile, which has experience in large size textile products as well as the productions we make for pregnants, has a wide working network. The successful services of our company, which has an aesthetic point of view, impresses in the sector.

Homeros textile works with many companies in Germany, Italy, Netherlands and England and can use the language of communication in German and English. It is among our priorities to identify the needs of our customers and to be in the sector with high quality products suitable for their needs. In addition, it is among our principles to act in accordance with the principle of honesty in all processes from production to sales network. Our working principles are to be in constant communication with our customers and to produce according to their wishes in our products that we produce in high standards.

While focusing on unconditional customer satisfaction, we also have the ability to closely analyse the needs of the industry. In this direction, we act by focusing on the needs of our customers as if they were our own. We strive to achieve a high standard during all our activities, from the selection processes of fabrics to the embroidery/printing stages. We have a wide variety of fabrics as well as many printing options, and continue our work by closely following the innovations.

We have an integrated working approach with all developments regarding today's trends and technological developments. Our company, which has a team spirit together with our employees who are experts in their fields, has the capacity to produce at world standards for you, our valued customers, thanks to its innovative perspective. Being aware of its responsibilities, our company always has a forward-looking perspective.